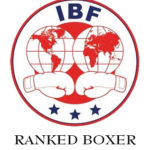 | | |
| --- | --- |
| global ID | 675397 |
| alias | 'The Nightmare' |
| born | 1991-04-17 |
| debut | 2014-03-01 |
| division | super middleweight |
| stance | orthodox |
| residence |  Bardney, Lincolnshire, United Kingdom |
| birth place |  Lincoln, Lincolnshire, United Kingdom |
| manager |  Lee McAllister |

Schedule
| date | | opponent | | record | location | rounds | tickets |
| --- | --- | --- | --- | --- | --- | --- | --- |
2019-06-22
Tommy Jacobs

10-1-0

Prince's Theatre, Clacton-on-Sea
12×3
www.tkoboxoffice.com
World Boxing Union (WBU) Championship of the World 

World Boxing Foundation (WBF) Championship of the World
 scheduled bouts subject to change & commission approval
date
opponent
record
location

rounds

Tickets
TBA
TBA
TBA

TBA


TBA
scheduled bouts subject to change & commission approval
Career Record
15 WINS  0 LOSSES  0 DRAWS
Date:                    Opponent                Location                            Result                    Rounds
2019-04-27       Daniel Adjei Sowah   University of Lincoln        Win             3/12.                                                                                                                        World Boxing Union (WBU) Super Middleweight Championship of the World
Referee: Lee Murtagh: RTD – Sowah retired on stool between break rounds 3 and 4                                                                                                                       Judges: Adrian Thorne 30-26, Roger Barnor 30-26, Charlie Cardona 30-26  
2018-09-29         Agoe Ashong         Pride Park, Derby                    Win                          12/12
PBC Commonwealth Super Middleweight Championship
Referee: Rob Jones: Judge: Adrian Thorne 119-108, Judge: Mark Wakefield 120-108, Judge James Ancliff 119-109

2018-07-28         David Okai     Beach Ballroom, Aberdeen             Win                           1/8
Referee: Lee Murtagh: TKO 2 Minutes and 12 Seconds of First Round (Bodyshot)

Nathan Decastro's original opponent Agoe Ashong (11-1-0) failed to secure visa in time to travel, David Okai stepped in as a late replacement.
The contest was originally to be for the Professional Boxing Council (PBC) International and Commonwealth Championships.
2018-04-28         Philip Kotey         Pride Park, Derby                       Win                           2/10
PBC International Super Middleweight Championship
Referee: Rob Jones: Referee Stops Contest (RSC) on 3 Minutes of Second Round
Philip Kotey tore his rotator cuff in the dying seconds of the round and was in extreme distress and unable to make it back to his corner unaided, Referee Rob Jones immediately waved the fight off so that the doctor and medical team could attend to his injuries.
Doctor has stated that it should be a minimum of 21 days before Kotey returns to training and as such a 28 Day suspension was deemed the MINIMUM suspension in this case. Ghana Boxing Authority (GBA), who License Philip Kotey have been informed that a medical release is required prior to Philip Kotey competing again.
2018-02-24    Malcolm Richardson  Royal Taj, Bradford                     Win                          1/4
Referee: James Ancliff: TKO (Bodyshot) 2 Minutes and 30 Seconds of First round
2017-10-20    Eduard Belas Beach Ballroom, Aberdeen, Scotland     Win                          1/4
Referee: Lee Murtagh: TKO (Bodyshot) 52 Seconds of First round
2017-02-26   
Dmitrijs Ovsjannikovs
  Connaught Rooms, Bradford    Win                          1/10
Referee: Matt Scriven: TKO (Bodyshot-Broken Rib) 34 Seconds of First round
2016-07-02       
Ishmael Tetteh
   Arena UK, Grantham, Lincs            Win                         5/10
MBC International Super Middleweight Championship
Referee: Richie Davies  TKO (Bodyshot)  1Minute and 36 Seconds of 5th Round
Save
Save
Save
Save
Save
Save
Save
Save
Save
Save
Save
Save
Save
Save
Save
Save
Save